Il nuovo aglio 2018 è stato raccolto ora e si vende molto caldo.Ora abbiamo il prezzo di aglio bianco normale, 4,5-5,0 cm, 5,0-5,5 cm, 5,5-6,0 cm 6,0 cm e oltre, perché il tempo di raccolta bianco puro è più tardi dell'aglio della pelle viola , quindi abbiamo ancora il prezzo dell'aglio bianco fino ad ora. Ora abbiamo un nuovo ordine di esportazione in Norvegia, Panama, mercato iracheno, 500g * 20 bustine / cartone da 10 kg, 250g * 40 sacchetti / 10kg mesh bag.175g.20bags / 3.5kg carton.175g * 50 bust / cartone da 8,75 kg. Prezzo del materiale glicolare con un piccolo aumento ora, perché il prezzo materiale dell'aglio è troppo basso quest'anno, gli agricoltori non amano vendere, quindi non è facile ottenere materiale. Non stiamo esportando solo aglio fresco in questa stagione, ma anche patata fresca, carota fresca Uve globali rosse, mais dolce in questa stagione. Per qualsiasi esigenza, non esitare a contrattare con me.
Name

Garlic,Fresh garlic,Pure white garlic,Normal white garlic

Size

4.5cm, 5.0cm, 5.5cm, 6.0cm, 6.5cm and up

Place of origin

Jinxiang, Jining, Shandong, China

Certification

Global GAP,Phytosanitary certificate.Health certificate,Fumigation certificate,Origin,Commercial invoice,Packing list,

Supply period

All the year round

Fresh season: early June to mid September

Cold storage season: September to next June

Standard

Grade A

Packing

Loose Packing:

5//8/9/10/20KG MESH BAG;
3.5/7/8/9/10 KG CARTON


Small Packing:

120Gx40/4.8KG CTN, 160G*40/6.4KG CTN, 200gx20/4kg CTN,400Gx20/8KGCTN,500Gx20/10KG CARTON, 900Gx10/CTN,1KGx10/10KG CTN,

4P 200G*12/2.4KG BAG,5P 250Gx20/5KG BAG ,

500gx10/5kg MESH BAG,10P 100G*10/8KG BAG,

Quantity/conveyance

26/27/28/MTS FOR ONE 40RH CONTAINER

Shipment degree

-3°- 0°C

Delivery time

5-7 days after received the deposit

Shipment port

Qingdao Port of China

Main importing Country

UK, Greece, Russia, France, Norway, Turkey, U.A.E, Kuwait,

Algiers, Dubai, Bangladesh, Thailand, Malaysia, South africa,Brazil, Canada, America and so on.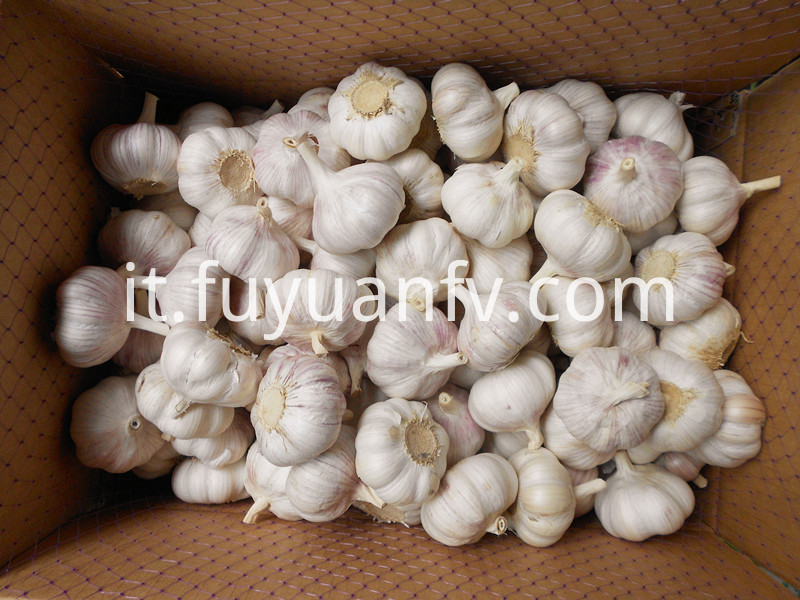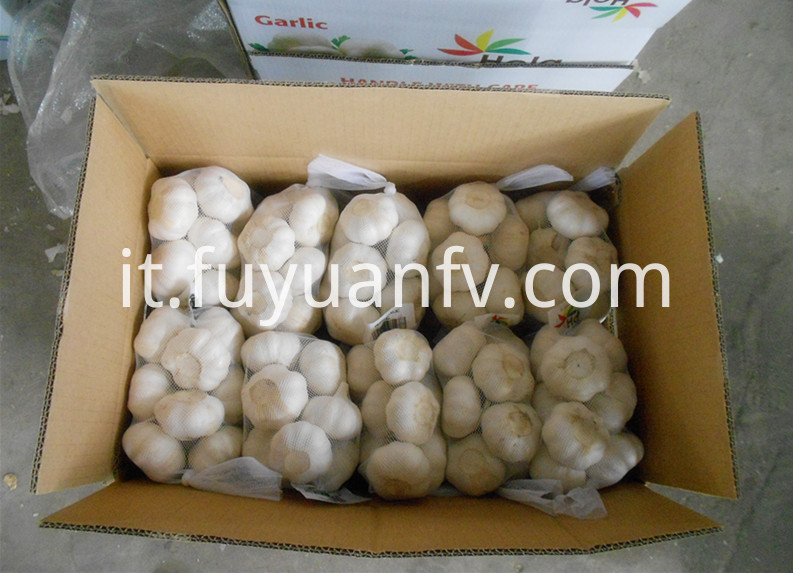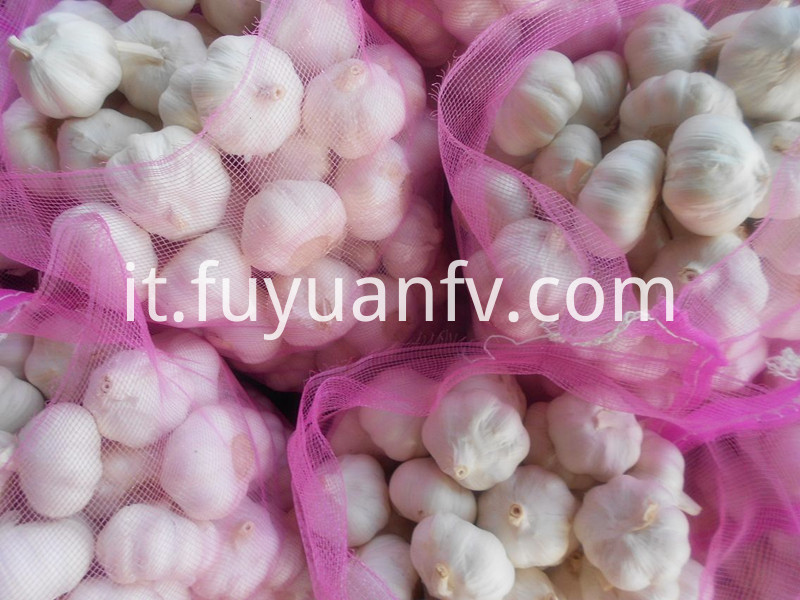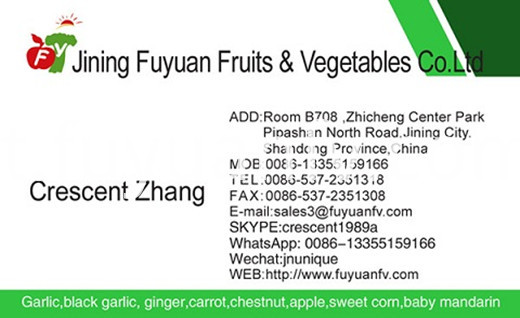 Elenco prodotti : Aglio fresco > Aglio bianco normale 5,0-5,5 cm